My lovely VENUS ..........chose KUPERIS!!!!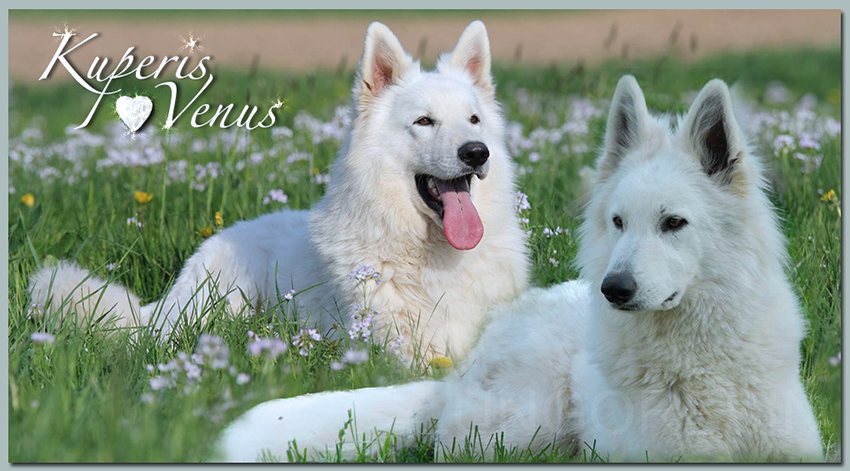 *******
this is wonderful father of our puppies .......KUPERIS VEJUONUS SERKSNAS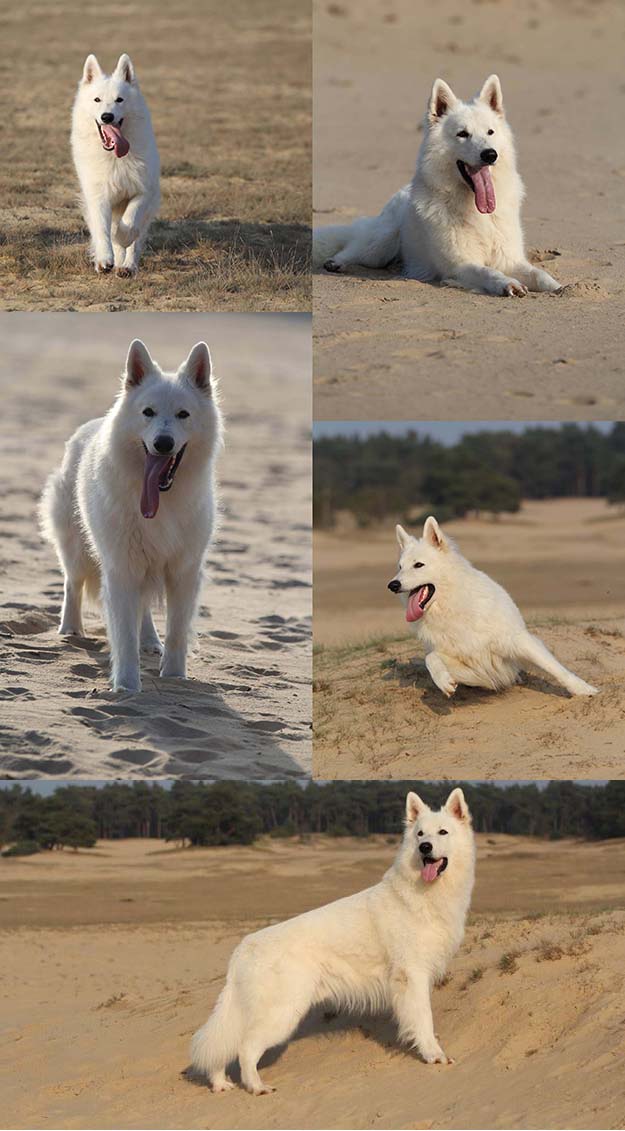 *******
and this's VENUS, wonderful doughter of my Indra of White Condor and CWF Evening Star ( LUX )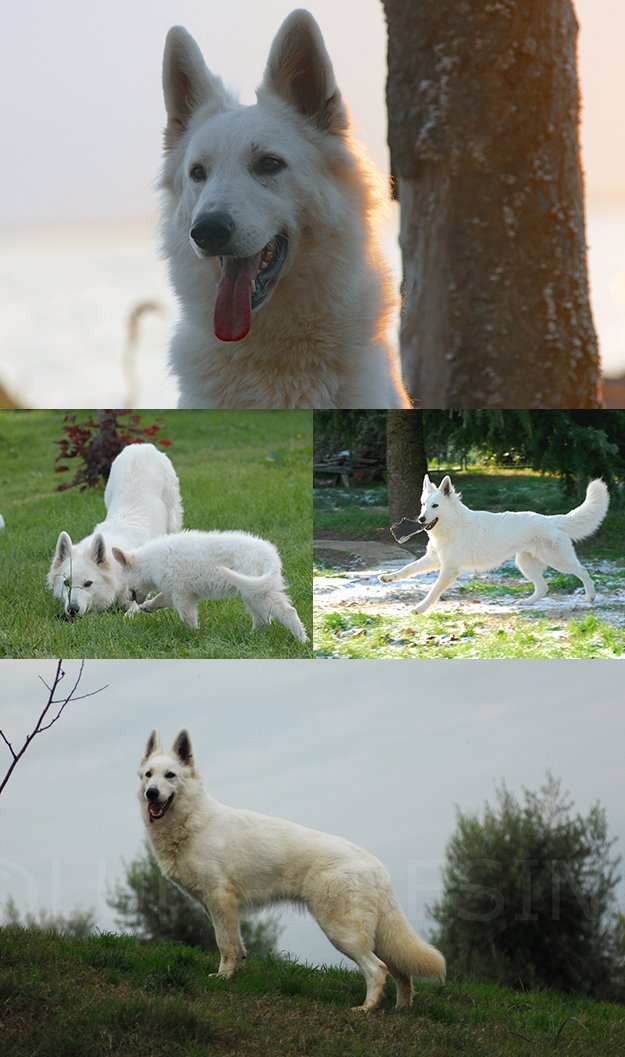 Really, for her first litter I had again chosen, the wonderful and well known White Swiss Shepherd who lives in Germany at "Von der Nordhelle" Kennel
NICE OF YOU TO COME BYE CUMANO
I was very impresssed from this male, so nice and energetic in spite of his 10 years old, and from his beautiful childrens with Indra !!!......
BUT.......
VENUS has done her choice, she wouldn't Cumano.....she fell in love with young boy
.....young and handsome male of Nicole, with excellent character, stable, open and very friendly,
from this litter I attend healthy puppies, beautiful and with good character who will need to be much loved only !!
If you would like as friend one VENUS's puppy, I suggest you to contact us in advance !
Both parents have been checked and certified healthy for dysplasia of the hips and elbows (HD and ED)

for sensitivity to certain drugs (MDR1) and for the degenerative myelopathy (DM).
They will be gave to the new owners after 60 days of age, wormed and with the first dose of vaccine.

It will also be given a folder containing a copy, all documents of parents relatively

to their genealogy and health tests to which they were subjected,

and even a kit-puppy with the first collar and leash.

A written contract will stipulate between us and new owners: with our guaranties about puppies
and with cares of new owners about puppies. Reservation is adviced !