With great satisfaction, our selection work has won important awards

in various editions of the prestigious International Meeting in Austria, ALPENTROPHY,

organized by the WSO Club, a Club to which we are honored to be part of and

in which we decided to compare ourselves for the solid principles,

the competence and seriousness that distinguishes the work of Austrian friends.
*********
ALPENTROPHY 2017
The Prestigious and famous International Club-show in AUSTRIA!!

A great emotion again !!!!
Our young girl O SOLE MIO vom Niehuser See, gives us the unattainable......
with only 17 months old and with 50 subjects presnted came from many european country
vins
BEST of BREED
and again.....for two consecutive years we bring home the precious "BergKristall" Trophy!!!
It was only last year, 2016, our foundaation Lady, INDRA of White Condor gave us "the dream"
BEST of BREED to ALPENTROPHY !!!
......the most coved thing was just the "Dieter Modl" Trophy.....
WE WON EVEN THAT!!!!!
ALPENTROPHY 2016
*** 1° BEST BREEDING GROUP ***
All this is fantastic and encouraged me to continue the work I have undertaken with the determination and seriousness that have characterized me here.
all results and photos Alpentrophy 2016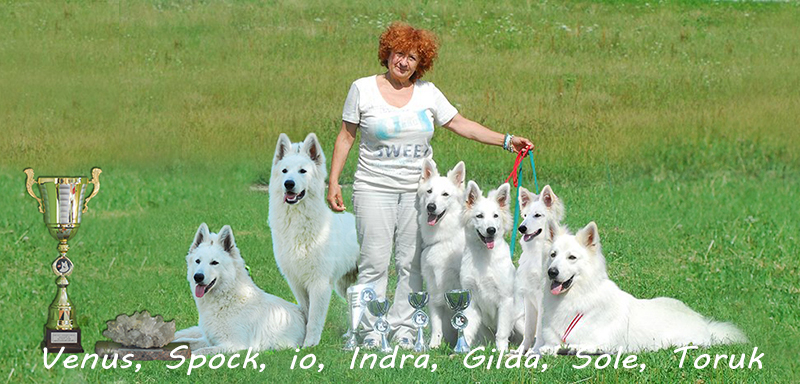 The Lungoresina ancestor lady INDRA of WHITE CONDOR wins
*** BEST OF BREED (BOB) ***
*** ALPENTROPHY 2016 ***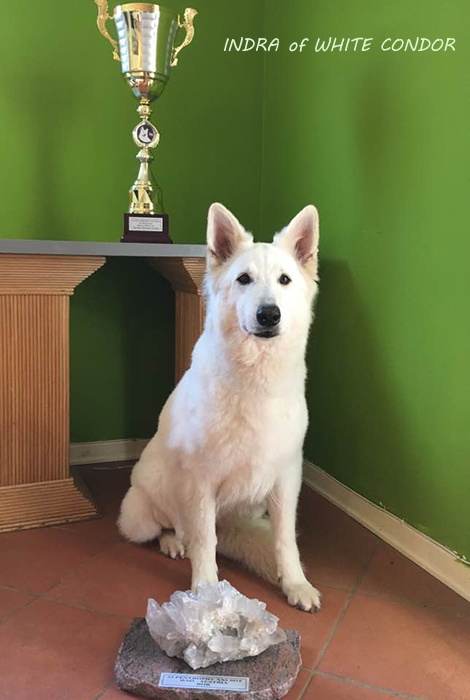 !! WELCOME !!
A White Swiss Shepherd can add only joy, beauty and elegance to one who will take care of him !