MATING planned for SEPTEMBER 2016
*************
So, here the parents of our next puppies !!!!
Mother : Lungoresina Crazy for You
Father: Luzifer's Fighter vom Sutumer Grund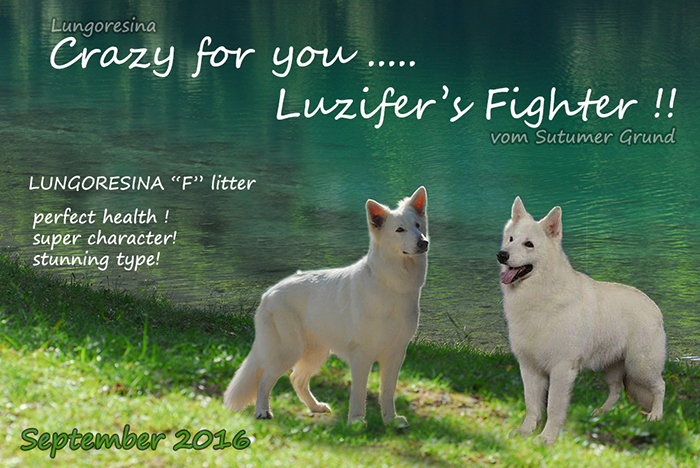 The mum is the wonderful daughter of Indra of White Condor and Cumano from our "C" litter
LUNGORESINA CRAZY FOR YOU - "ASIA"
ASIA is two and half years old, she's a very nice female, the copy of Indra, with great and lovely character,
very open and playfull, but also very lovely!!!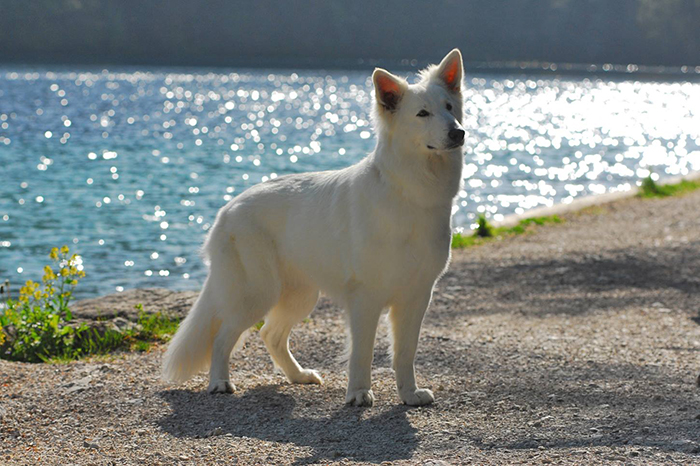 She lives with Selene and her Family very closed our home and for her next litter
Asia will come back to " Lungoresina home" !!!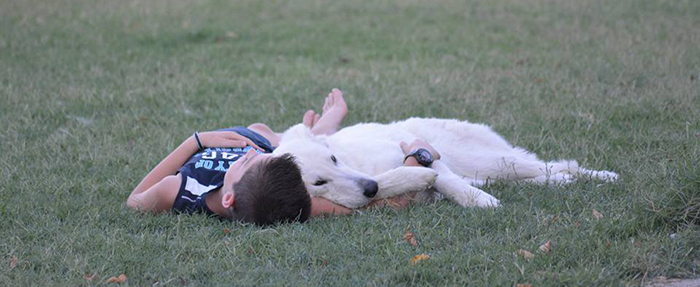 She was never showed in Expò because Selene don't like this , she prefer to have fun with
Asia e Iago (Asia's brother) walking in the beautiful country around and along
the river Tevere ......where Asia likes to be the "fishes chatcher" !!!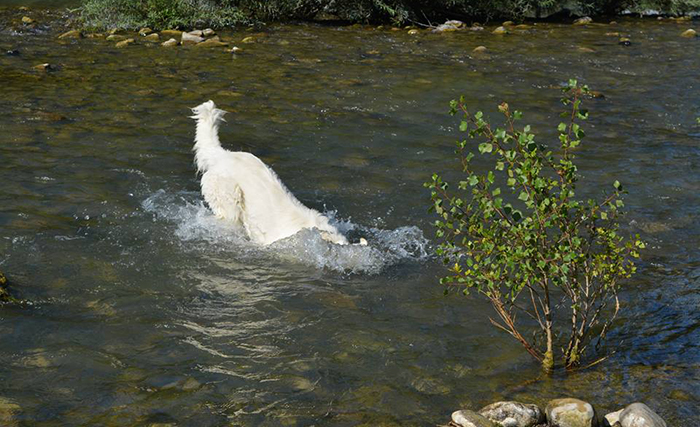 But last June , I convinced Selene to keep Asia at least once for expò..... so I succeeded to go in
Slovenia, where we just decided to go with her brother Giano ( Lungoresina Cupid's Arrow)
.....well... at her first expò, without training for show .....she got 1° excellent in open Class and
BOS ( the Best Female of Bred ) !!!!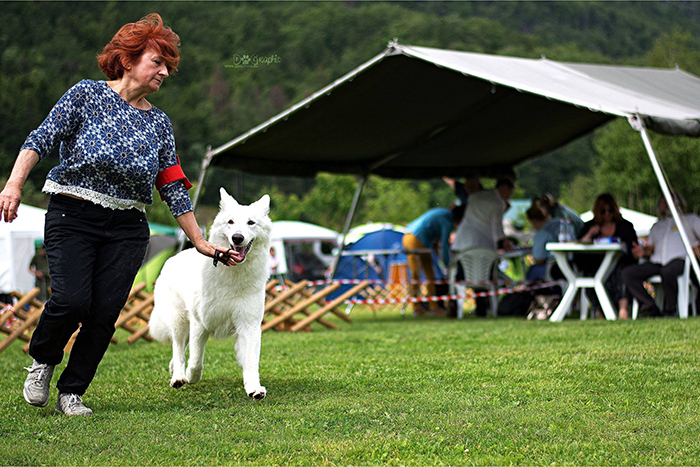 Asia was checked for all test required from ENCI and Club of bred PSBCI and they resulted perfect:
Rx Hip : AA
Rx Elbow : 00
DM : N/N for parents
MDR1 : coming soon

**** this's her first litter ****
The father of puppies is the stunning male of Manuela Bortel (All.Sutumer Grund)
LUZIFER's FIGHTER vom SUTUMER GRUND
Champion and father of very high qualitiy dogs, with great character, multichampion in Show!
"FIGHTER" few week ago obtained again a great success at Bundersieger 2016
in Germany where he won together one his daughter,
respectively BOS and BOB !!!!