Puppies are born !!!!!
6 males and 3 females !!!
Wonderful mom Indra gave birth her nine puppies without any problem
As usual she is very careful with her puppies and very jealous !!!!
ALL PHOTOS....week to week.... >>>> 1 2 3 4 5 6 7 8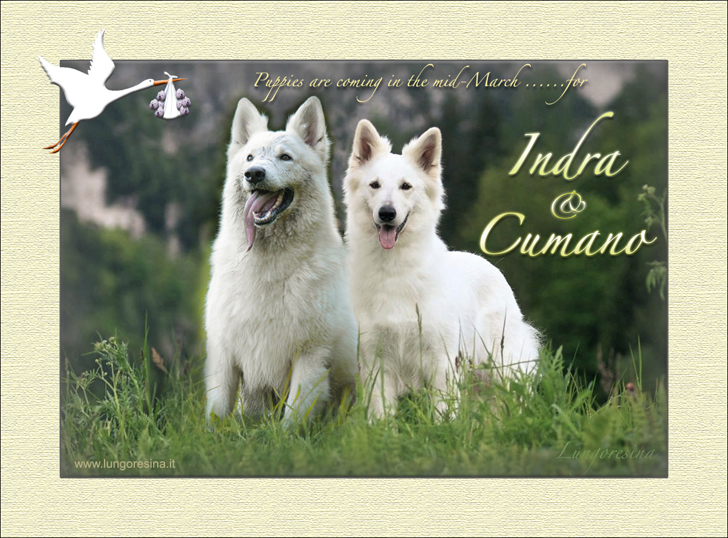 He's well known and wonderful white swiss shepherd, many breeders used him for his great qualities, first of all his excellant character. He lives in Germany in the famous kennel
some children of Cumano are here

Our Championess in addition to her beauty has shown excellent reproductive qualities:
In 2010 litter two males were born, they have both descended testicles, correct and complete dentition, displasia free of hips and elbows : HD A ed ED 0
In 2012 litter all puppies are healthy , all have correct and complete dentition and the four males have both descended testicles .
Four dogs were checked with Rx and they all resulted HDA ED0
If you would like to have one INDRA's puppy, I suggest you to contact us in advance !